Yerevan Haybusak University: A Leading Non-State Educational Institution in Armenia
Dive into the vibrant student life at Yerevan "Haybusak" University, where students actively engage in sports, culture, and social activities, contributing to the community and achieving remarkable milestones.
YHU is a hub of academic excellence, offering:
Diverse Programs: Access a wide range of programs in Medicine, Economics, Humanities, and more.
Modern Facilities: Enjoy state-of-the-art classrooms, a clinic, sports facilities, and a Simulation Center.
Global Recognition: Gain international exposure and recognition through exhibitions and award-winning quality.
Campus Growth: Experience our expansion with a second building in Yerevan, dedicated to top-notch education.
Active Student Life: Engage in a vibrant community, fostering personal development and achievements.
Your Academic Adventure Begins with Us
Through our personalized consultancy services, we streamline your admission into MGARIU by providing:
Faculty of Medicine
Explore a path to healing and healthcare excellence with our comprehensive medical programs.
Faculty of International Relations
Navigate the complex world of global diplomacy and international affairs.
Faculty of Humanities
Dive into the realm of literature, arts, and culture, nurturing your intellectual curiosity.
Faculty of Design:
Unleash your creativity and shape the future of design with our innovative programs.
Faculty of MBBS
Pursue a career in medicine with our MBBS program designed to meet the needs of Indian students.
Faculty of Law
Develop a deep understanding of legal principles and justice systems, empowering you in the legal world.
Faculty of Economics
Gain insights into economic theories and practices, preparing for a world of financial opportunities.
Top Best Medical Colleges In Armenia
Mkhitar Gosh Armenian-Russian International University
St. Tereza Medical University


University Of Traditional Medicine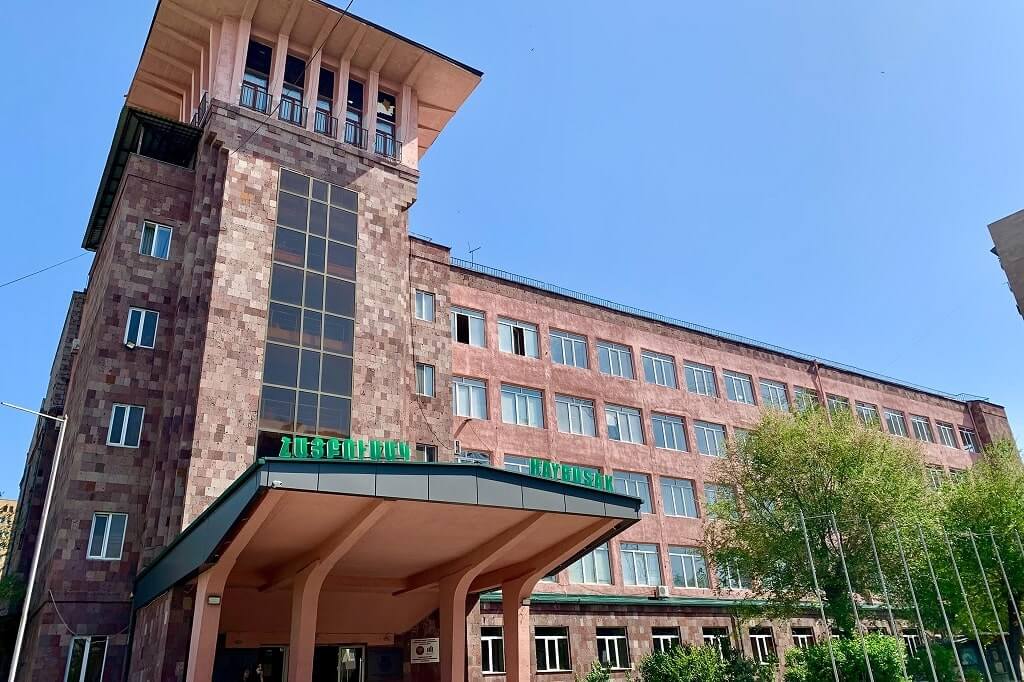 Yerevan Haybusak University
Yerevan State Medical University
MBBS Admission Process In The Yerevan Haybusak University
Application Form Access
To begin, applicants must complete the application form for your desired course of study, which can be found on the University of Traditional Medicine's official website.
Form Completion Guidance
Wait for the university to send the candidate an email confirmation letter.
Document Submission Support
We'll help you gather and attach all the required documentation correctly, ensuring a complete and valid application submission.
Provisional Admission Facilitation
After fulfilling all the conditions and upon acceptance students will be provided with a provisional admission letter (in electronic format) upon request.
Visa Invitation Coordination
The University will mail you your visa invitation, as soon as it is ready.
Mkhitar Gosh Armenian-Russian International University - Gallery
Yerevan Haybusak University Hospital
Yerevan Haybusak University classroom
Yerevan Haybusak University Campus
Yerevan Haybusak University campus
Yerevan Haybusak University Hostel
Yerevan Haybusak University Library
Frequently Asked Questions
Ready to Begin Your MBBS Journey?