Choosing Excellence, Choosing Yerevan State Medical University
Delve into YSMU's solid academic structure, acclaimed teaching, research programs, and partnerships with universities worldwide. Our commitment to academic excellence is reflected in our faculty, comprising over 1,100 professors, including 162 Doctor of Sciences and 481 Ph.D. degree holders. These experts guide students in their journey towards becoming highly skilled healthcare professionals.
YSMU is a hub of academic excellence, offering:
Worldwide Recognition: Be part of an institution listed in the WHO Directory and affiliated with prestigious international associations.y
Government Oversight: Benefit from the Ministry of Education and Science's guidance for non-profit, state education.
Global Opportunities: Access international experiences through student exchanges, research grants, and collaborations with universities worldwide.
Academic Excellence: Join a university known for its solid academic structure and world-class teaching and research programs.
Century of Tradition: Enroll in an institution with a century-long legacy of training over 30,000 doctors.
Your Academic Adventure Begins with Us
Through our personalized consultancy services, we streamline your admission into MGARIU by providing:
Faculty of General Medicine
Empowering the next generation of caregivers in Obstetrics, combining compassionate care with clinical excellence.
Faculty of Pharmacy
Explore the world of pharmaceutical sciences and gain expertise in the field of pharmacy.
Faculty of Public Health
Promote well-being and prevent diseases through the study of public health and its vital role in society.
Professional and Continuing Education Center
Enhance your knowledge and skills with our professional development and lifelong learning programs.
Faculty of Military Medicine
Serve your nation by specializing in military medicine and healthcare for armed forces.
Dean's Office of International Students' Education
Experience a welcoming and supportive environment for international students pursuing their education at YSMU.
Similar Medical Colleges in Armenia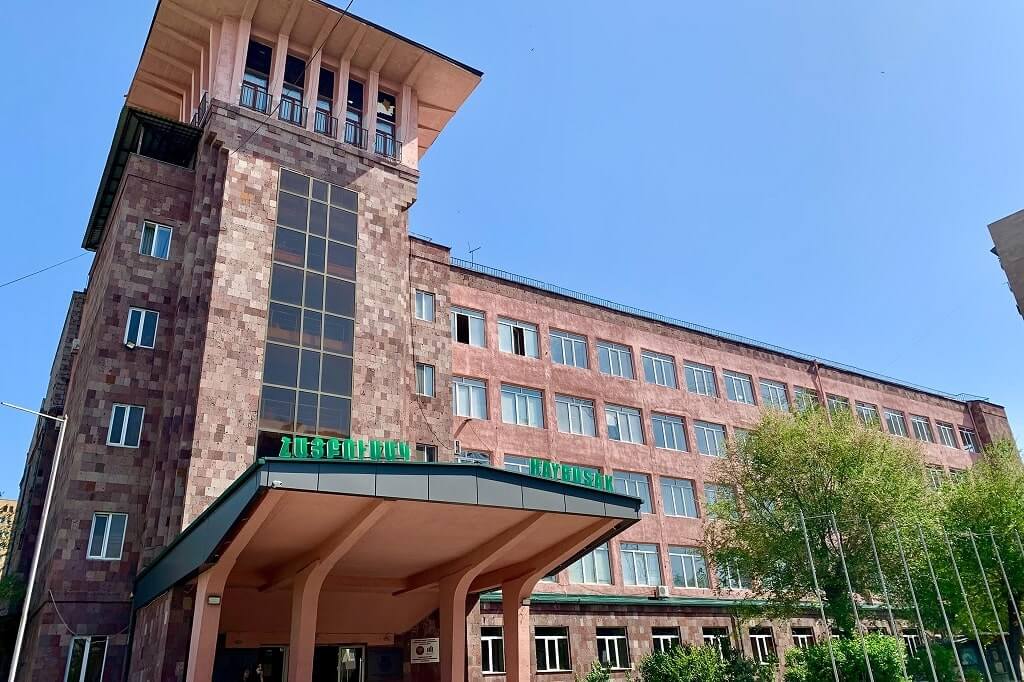 Yerevan Haybusak University
Mkhitar Gosh Armenian-Russian International University
University Of Traditional Medicine
MBBS Admission Process In The University of Yerevan State Medical University
Application Form Access
Complete the application form completely and precisely.
Form Completion Guidance
Wait for the university to send the candidate an email confirmation letter.
Document Submission Support
Attach the scanned copy of required documents
Provisional Admission Facilitation
Payment of initial fees needs to be done once the candidate is accepted. They will then receive the Fee Acknowledgment Letter.
Visa Invitation Coordination
As soon as your visa invitation is ready, the institution will mail it to you.
Yerevan State Medical University - Gallery
Yerevan State Medical University Library
Yerevan State Medical University Auditorium
Yerevan State Medical University Lab
Yerevan State Medical University Lab
Yerevan State Medical University
Yerevan State Medical University classroom
Yerevan State Medical University Lab
Yerevan State Medical University Library
Yerevan State Medical University outdoor
Frequently Asked Questions
Ready to Begin Your MBBS Journey?